Goodwill Style With a Purpose
Join Lady Katherine on Saturday, August 4th from 1pm to 4pm for Style with a Purpose: Back to School edition! She will be joining several local stylists at the Goodwill Alta Arden store to share tips for finding and assembling top fashions at bargain prices. Come to chat with these experts and get personalized advice on how to make thrifting fun and rewarding. You will have a chance to browse the shelves as well as the special racks of merchandise that have been curated by each of the stylists.
Light snacks and beverages will be available and admission is free.
Lady Katherine Vintage POP UP SALE
Lady Katherine is excited to be joining a team of awesome vendors for a POP UP sale on July 7th from 12-5. She will be joining forces with local vendors including SISU, Maven Market Box, and Organic Natural Glow! Lady Katherine will have a selection of vintage and nearly new items from her Lady Katherine Vintage Shop and be present to offer sustainable fashion advice. Zoe Coffee & Tacos will be present to offer refreshments. A percentage of proceeds will go to City of Refuge Sac! Come join us! Event will be held SISU 4820 Folsom Blvd!😊
The Road Less Traveled Podcast
Join Heather Donaldson of Lady Katherine Music in this interview series that follows people who take a less traditional life course. Listen as we explore their personal journey.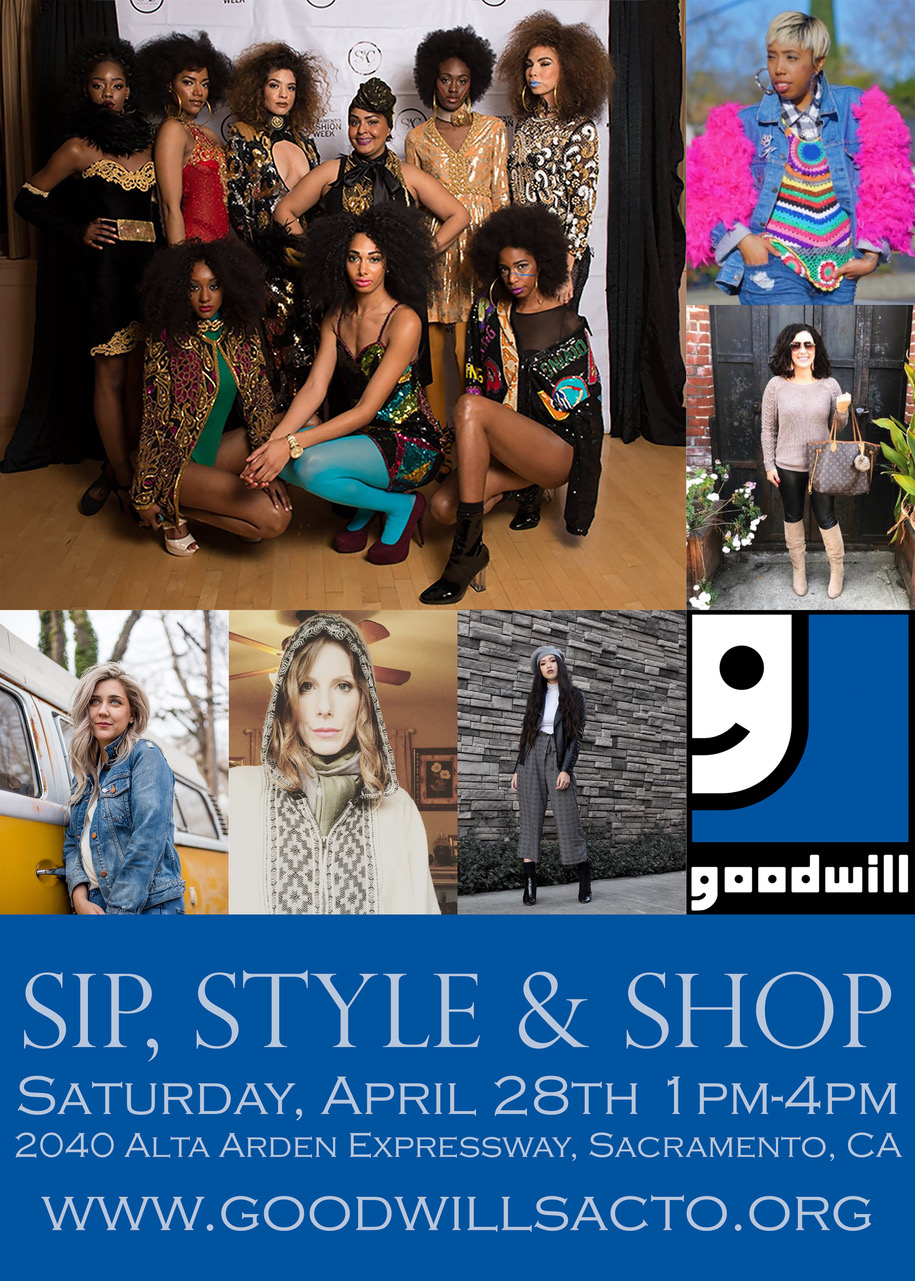 Sacramento, California-This spring local Goodwill stores will be hosting Sip, Style & Shop. The event will be held at the Alta Arden Goodwill location 2040 Alta Arden Expressway on April 28thfrom 1pm – 4pm. The goal is to make fashion accessible to everyone, to break down the stigma associated with thrifting, to promote eco-fashion and to have on hand style advice for shoppers free of charge. To accomplish this mission, Goodwill has gathered several Sacramento area stylists, artists and fashionistas to participate in bringing Sip, Style & Shopto life. Stylists will pre-select clothing, accessories and other items. During the event, guests will be able to browse "style stations" where stylists will be available to offer personalized style advice. Similar events have been held in Goodwill stores across the nation, making fashion accessible to everyone. Light bites and beverages will be served.
Lady Katherine in studio performance
Lady Katherine stopped by Planet Hopper TV for an interview and LIVE in studio performance.
Lady Katherine HARMONY EP Review
Lady Katherine Releases HARMONY EP
Lady Katherine's latest EP Harmony is the first release since singer/songwriter/creator Heather Donaldson moved from Los Angeles to her hometown of Sacramento. The ethereal 5 song EP follows Lady Katherine through various journeys of love and life experience.
Lady Katherine in studio recording Harmony